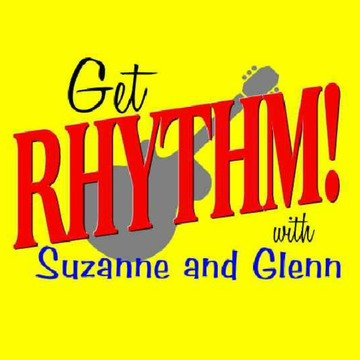 Featured Songs
Kansas City

Spanish Harlem

Hit The Road Jack

As Time Goes By

Don't Fence Me In

Love Is Strange

Teenager In Love

Runaround Sue

Rockin' Robin

Besame Mucho

Bei Mir Bist Du Schoen

I'm Gonna Sit Right Down and Write Myself A Letter

Goodnight Irene

God Bless America
Get Rhythm
…
With Suzanne and Glenn – Suzanne and Glenn perform a variety of well-loved songs for senior audiences
Available formats:
Duo for senior programs and residences
Duo for libraries
…
About the show
…
Suzanne and Glenn have developed an upbeat  musical program for seniors that brightens everyone's day.
They mix a selection of standards, country/western and early rock and roll favorites that has the entire audience singing along, tapping their toes or dancing.
"Suzanne and Glenn vocal talents are second to none, both individually and in harmony.  Their engaging personalities endear them to the audience."
They accompany themselves on 6 and 12-string guitar along with acoustic and electric bass. They make tasteful use of backing tracks created in their home studio.
Their repertoire includes familiar tunes such as "As Time Goes By" along with songs that are fondly remembered but rarely performed, such as "To Sir With Love" and "Something Stupid." They have specialized programs for holidays such as St. Patrick's Day and patriotic material for veterans.
"Senior audiences can be notoriously hard to please, but Suzanne and Glenn have become regulars at dozens of senior programs and upscale residences including  Bristals and Atrias."
Suzanne and Glenn often work with populations suffering from memory loss.  One program reported that"In my opinion and for the majority of clients, these were the best performers we have had…People who usually do not dance were up and singing and dancing along."
They bring a small PA system that allows them to provide high-quality sound to small and medium sized rooms.
Assisted Living Facilites and Senior Residences
Carnegie East House, NYC
Bristal Westbury
Bristal at North Woodmere
Bristal at East Northport
Bristal East Meadow
Atria Huntington
Atria Glen Cove
Fay J. Linder Residences, Commack, NY
The Kittay House, Bronx, NY
Psychiatric and Veterans Facilities
Creemoor Psychiatric Center

Manhattan State Psychiatric Center

Northport VA Hospital
Rehabiliation Facilities and Day Programs
Sands Point Center for Health and Rehabilitation
Forest View Nursing Home
Sheepshead Bay Nursing Home
Bay Senior Center, Brooklyn
Harbor View Center, Brooklyn
Parker Jewish Adult Day Care
Queens-Nassau Nursing Home
Gallen Adult Day Center, Rockleigh NJ
Gurwin Jewish Nursing and Rehabiliation Center, Commack, NY
Maria Regina Residence, Brentwood, NY
Gold Crest Care Center, Bronx, NY
Woodcrest Rehabilitation and Residential Health Care, College Point, NY
The Jay Harama Senior Center, Brooklyn, NY
JASA Shorefront Senior Center, Brooklyn, NY
Council Center for Senior Citizens, Brooklyn, NY