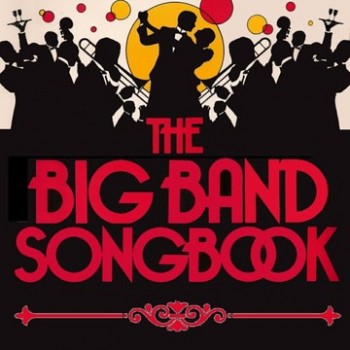 Featured Songs
Sentimental Journey
Goody Goody
Moonlight Serenade
Minnie The Moocher
Rum and Coca Cola
Don't Fence Me In
Amor
I'm Gonna Sit Right Down and Write Myself A Letter
I'll Be Seeing You
Goodnight Irene
The Big Band Songbook
Suzanne and Glenn share songs and stories from the Swing Era, complete with onscreen lyrics for singing along
Available formats
Duo for Senior Programs and Libraries
…..
About The Show
What made the music of the 1930s and the 1940s so timeless?  Of course, the wonderful songs penned by the composers of the classic American songbook.  Think of Johnny Mercer, Cole Porter and Mitchell Parish..
 How do the two of us  perform songs originally performed by "The Big Bands?"  By enlisting our audience to join in!
Our program consists of ten beloved songs, sung to perfection by Suzanne and Glenn.  With our computer, projector and screen we illustrate every song with still photos or movie clips from the era. Glenn introduces each song with an interesting story or anecdote about the creators or performers of the song.  For example, did you know that "Moonlight Serenade" was originally a composition exercise he called "Now I Lay Me Down To Weep?"
And while we sing, we have the lyrics to the song projected onto the screen, making it simple to have everyone join us! 
Our program has brought back poignant memories to many folks, especially when Suzanne sings "I'll Be Seeing You."  But overall, the mood is upbeat.  Nothing beats the sound of lots of people singing together: "Hi-dee hi-dee hi-dee ho!"